PSD Global
PSD Global can help your Trade/Investment Agency accelerate its trade promotion efforts and broaden the scope of its foreign direct investment attraction initiatives. Whether you?re an IT company in Nice, an economic development agency in New York or a global aid agency in Nairobi, PSD Global has the resources and expertise you need to expand across borders. From international import/export and new market entry plans to global aid programmes and risk assessment initiatives, the PSD Global team offers more than a combined four decades of international management consulting experience.
www.psdglobal.com

---

Cambium Consulting & Engineering (Engineering)
Cambium is a multi-service consulting and engineering company. Our team offers integrated high-quality expertise for new and existing developments in the following areas of: environmental, geotechnical, building sciences, community development, and construction testing and inspection. We focus on meeting our client and project needs with innovative and practical solutions - the result is long-term relationships with our clients. Amer & Associates relies on Cambium for all expertise related to economic development projects in their key sectors and is also aligned with their affiliate Cambium Indigenous Professional Services.
www.cambium-inc.com
---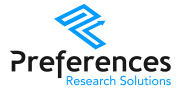 Preferences Incorporated (Research)
Preferences Incorporated provides research services and advisory support to streamline evidence-based decision-making that yields a high return on investment. Our company has evolved since 2010 to provide advanced data collection and analysis opportunities as well as machine intelligence (ai) consulting to the community. As members of the Market Research Intelligence Association, we strive to help you build stronger relationships with integrity. Paul Teleki, founder of Preferences partners with Amer & Associates on numerous economic development research initiatives.
www.preferences.ca
---

Affinity Strategic Communications (Graphic Design and Marketing)
Affinity Strategic Communications works with a group of talented and spirited professionals to deliver high-quality, message driven products and services. Creativity is our strong suit. From projects starting from the ground up that require concept development, consultations and engagement to smaller, detail oriented marketing pieces we have the resources to complete your job with finesse and ease. Communication and marketing strategy and planning, strategic website development, video production, script writing, branding and plan execution are our areas of strength. With a strong and diverse network, we can coordinate any communications project from start to finish. Affinity has been an Amer & Associates partner associate since 2012 and has worked on various economic development projects with company founder Kate Young since 1999.
www.affinitystrategic.com
---

Tangible Words Ltd. (Marketing, Advertising and Writing)
Specialists in Inbound Marketing, Website Copywriting, Content Marketing, Strategic Communications Tangible words also offers Staff Facilitation, Company Training and Workshops on all of these topics. Alysha Dominico, Founder of TW has partnered with Amer & Associates on several research, facilitation and report development projects.
www.tangiblewords.com
---

SHRP Ltd. - Savino Human Resource Partners (Human Resources)
Matthew Savino is the Managing Partner of Savino Human Resources Partners, a Consulting firm based in Peterborough, supporting the HR and organizational requirements of small-to-medium enterprises (SME?s). He is also a Co-Founder of HRLive, an online Software-as-a-Service (SaaS) company dedicated to meeting the day-to-day HR requirements of SME?s with timely, cost-effective HR support. He has 20 years of progressive Business and Human Resources experience as a Director and Vice-President of Human Resources in a number of Canadian and International companies. Matthew holds degrees in Economics (B.A.) and Law (LL.B.) as well as certificates in Dispute Resolution & Mediation, and is a certified Leadership Development Trainer. He is a member of the Human Resources Professionals Association (HRPA) and is currently certified as a Certified Human Resources Executive (CHRE). Matthew acts as an HR Advisor to, and is also a member of, a small number of Boards of Directors and has acted as Adjunct Professor at the University level. SHRP and Amer & Associates are partnering on specific economic development human resource initiatives.
www.savinohrp.ca
---

The Loomex Group (Airports & Aviation)
The Loomex Group offers a wide range of services through our three companies with a focus on airport management, aerospace business development and emergency planning; Loomex Services for Airports, Loomex Property Management, and Loomex Training & Consulting. Amer & Associates is located in the Loomex Building at Peterborough Airport and has collaborated with Loomex on several airport related economic development initiatives including airport business development and economic impact analysis.
www.loomex.ca
---
Quaich Business Services (Economic Development)
Prior to forming his own consulting firm Quaich Business Services in March 2017 Dave Paul was responsible for community economic and development, marketing, investment attraction and property negotiation for City of Brockville for more than 25 years. His career spanned a total of 40 years experience in the economic profession that also included assignments with the Ontario Ministry of Industry and Tourism in Owen Sound,
Brockville and Ottawa. His Volunteer work includes School Board Chair, President of the Eastern Ontario Economic Development Commission, Governor for regional hospital board, President of Brockville Chamber of Commerce, Director on the National Safe Community Board, Chair of the 175th Celebrations and Tall Ships 1812 Tour and he is a Past President for Economic Development Association of Canada. Amer & Associates has worked with Dave in his professional roles for close to 20 years, including 10 years on the EDAC board of directors. Quaich will partner on projects where Dave's unique skills will be utilized to support client deliverables.
---

Queen's Executive Decision Centre
The Portable Decision Centre enables us to bring our facilitators and meeting technology to your preferred meeting location - your office, your client's office, or a retreat setting. Our fully integrated portable meeting facility allows your group to get better meeting results in less time...anytime, anywhere! Amer & Associates often relies on the expertise of facilitator Erik Lockhart to assist with local stakeholder engagement.
https://smith.queensu.ca/centres/decision-centre/index.php